¿Qué es la Planificación Familiar Natural?
PFN es un término general para ciertos métodos por medio del cual la pareja observa sus síntomas de fertilidad para determinar sus períodos fértiles e infértiles a fin de lograr o posponer el embarazo. PFN es la aceptación completa dentro del matrimonio del don divino de la fertilidad. La PFN refleja la dignidad de la persona humana dentro del contexto del matrimonio y la vida familiar, promueve una actitud abierta a la vida humana (procreación), y reconoce el valor de cada niño. Mediante el respeto a la emanación de amor y vida propias del matrimonio, la PFN enriquece el lazo entre los esposos.
---
Clases en el Diócesis de Tyler
Cuando hay clases disponibles en español en la Diócesis publicaremos esas fechas y lugares aquí
Couple to Couple League (3 part class series)
Location: Cathedral of the Immaculate Conception (423 S. Broadway, Tyler, Texas)
When: Begins Sunday, February 24, 2019 at 2:00pm (Class #2 March 31, Class #3 April 28)
Cost: $135 (including materials) plus shipping
This class will meet 3 times, each session lasting about 2 hours each and are spaced one month apart to give you and your fiance/spouse a chance to practice what you've learned. Click here to Register Online!
---
Clases en Línea/Por Skype
¡Hay una variedad de clases en línea disponible, según el método que esté buscando! Haga clic en las imágenes para conectarse a las opciones de clase en línea para cada uno de los métodos.
Billings Ovulation Method (English)

Sympto-Thermal Method: Couple to Couple League

Billings Ovulation Method (Spanish) FertilityCare/Creighton Method
---
Recursos En Linea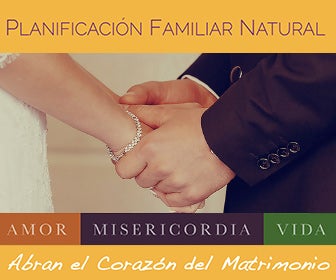 ---
¿Está interesado en ser un Instructor Certificado de PFN o enseñar como pareja? ¡Comuníquese con la Oficina de Vida Familiar!
Deanna Johnston, Directora de Vida Familiar

Esta dirección de correo electrónico está siendo protegida contra los robots de spam. Necesita tener JavaScript habilitado para poder verlo.
---